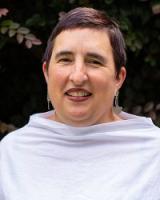 Allison C. De Marco
Advanced Research Scientist
Academic Affiliation
Adjunct Assistant Professor
Education
University of North Carolina at Chapel Hill
University of California, Berkeley
University of Southern California
Psychology & Art History,
Biographical Statement
Allison De Marco, PhD, MSW, is an advanced research scientist at Frank Porter Graham Child Development Institute and adjunct faculty at the School of Social Work at The University of North Carolina at Chapel Hill. Her research focuses on racial equity, poverty, neighborhood effects, work and family, and well-being for residents of rural communities. She examines issues of economic transitions and family work conditions and their effects on families in rural communities. She has examined child care subsidy use in rural counties in North Carolina and Pennsylvania to understand how low-income rural families use child care subsidies, the quality of care they receive, and how subsidy use is related to child outcomes and parental work conditions with data from the Family Life Project (FLP), a unique, representative sample of rural families who were followed longitudinally from the birth of one of their children in six low-wealth counties in Pennsylvania and North Carolina. She has also examined the impact of the recession on the employment experiences of rural families in the FLP. Currently, she is building a research agenda examining racial equity interventions both in educational and governmental settings and the role of state and county-level structural racism in economic well-being.
De Marco serves on several community organizations related to poverty and social justice. She serves as the outgoing chair of the Leadership Team of the Orange County Partnership to End Homelessness, the steering committee for Orange County's Project Connect, an initiative of the Partnership, and is a coordinator of Orange County Organizing Against Racism (OOAR) and co-facilitator of the white anti-racism caucus. She also volunteers with UNC's Community Empowerment Fund, a relationship-based asset-development program for low-income residents of Chapel Hill and Carrboro, North Carolina.