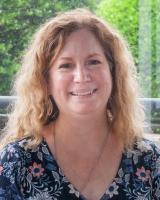 Melissa Clepper-Faith
Translational Research Program and Policy Coordinator
Education
University of South Florida
Maternal, Family and Child Health,
Gillings School of Global Public Health, University of North Carolina at Chapel Hill
Biographical Statement
Melissa Clepper-Faith, MD, MPH, is a pediatrician with public health training and experience working with diverse populations. After 24 years in clinical practice, including the establishment and management of a private pediatric practice in Hillsborough, NC, she completed a masters in public health at Gillings School of Global Public Health, UNC-Chapel Hill. Her work in FRONTIER as a translational research program and policy coordinator focuses on neuro-prevention, the translation of neuroscience knowledge into programs and policies that support healthy child development and ameliorate the adverse effects of toxic stress and child maltreatment.