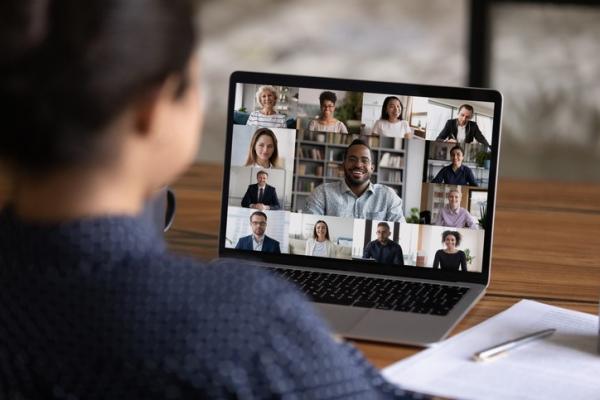 FPG hosts 21-Day Racial Equity Challenge to encourage meaningful change
The UNC Frank Porter Graham Child Development Institute (FPG) recently co-hosted a 21-Day Racial Equity Challenge to allow members of the FPG community to not only deepen their understanding of racism and white supremacy but also to join together in mutual efforts to build a more equitable world.
Nearly 300 participants from FPG, the surrounding community, and across the nation engaged in tangible efforts to grow their understanding of power, privilege, oppression, and racial equity during the month of January, and the challenge's leaders see an opportunity to continue similar efforts at FPG with future challenges and programming. (Email racialequitychallenge@unc.edu to find out more, partner on a challenge, or offer suggestions.)
"We understand that a commitment to anti-racism work starts with deep self-reflection, building new habits, and taking action. Setting our intentions and adjusting what we spend our time doing is essential," says Allison De Marco, PhD, who organized the challenge based on a model used in Washtenaw County, Michigan, and shared by Iheoma Iruka, PhD.
The challenge included a daily, curated set of emailed readings, podcasts, and videos, an individual activity tracking log, and participants' engagement with each other through discussion forums and live, virtual meetings. The challenge's daily emails consisted of two main parts: information and action.
The information built upon itself to establish a broad understanding of racial equity issues, starting with one's own personal identity and expanding out to historical and current issues of segregation, workplace discrimination, health disparities, education and the "achievement gap," environmental justice, and more. It incorporated national data as well as information specific to Orange County, North Carolina, implicitly emphasizing the importance of making change on a local level.
The challenge was a collaborative effort hosted by FPG's Research and Evaluation Division and Equity, Diversity, and Inclusion Office; the UNC School of Social Work's Jordan Institute for Families and Office for Diversity, Equity, and Inclusion; the National Evaluation Partner of the Educare Learning Network; and the Chapel Hill-Carrboro Branch of the NAACP.
"Evidence from discussion forums and evaluation surveys suggests that participants found ways to expand their existing knowledge about racial justice and pushed themselves to grow in meaningful, actionable ways," says Noreen Yazejian, PhD.
Hear from FPG Participants
"Advancing racial equity and dealing with white supremacy should be everyone's business and we must all be schooled in the facts. I found the 21-day challenge as a great way to be in class with everyone regardless of where we are on a journey. There is something for everyone and it covers a lot of areas as it concerns oppression and systematic brutality. It allows people to begin to open their eyes."
Iheoma Iruka, PhD
Founding Director, Equity Research Action Coalition
Frank Porter Graham Child Development Institute
"As a researcher, I started wondering what kinds of research questions we need to be asking, how we can reframe our language in our manuscripts, and how we can engage stakeholders in a discussion about racism and inequity. I feel I am in the right field because … change may be more robust and lasting when it starts in early childhood."
Eleni Zgourou, PhD
Frank Porter Graham Child Development Institute Postdoctoral Fellow
"The content and structure provided the perfect framework for self-reflection and greater awareness and understanding about the harmful impacts of racism and anti-blackness in our world. I … especially valued the opportunity to share this journey with my colleagues at FPG. I am excited and hopeful about our work as a community going forward."
Jenille Adams Morgan, MA
Assistant Director of Diversity, Equity, & Inclusion
Frank Porter Graham Child Development Institute
"Much of our work as an Institute—whether it is research, implementation, or technical assistance—is conducted with community partners. It is critical that we demonstrate a deep and authentic willingness to listen, learn, reflect, and grow in our understanding of racial equity and systemic racism. Before asking our partners to address racial inequities and engage in systems change, we must examine our own thoughts and actions. The 21-day challenge provided space for us to challenge ourselves."
Stephanie Ridley, EdM
Director of Development and External Affairs
Frank Porter Graham Child Development Institute