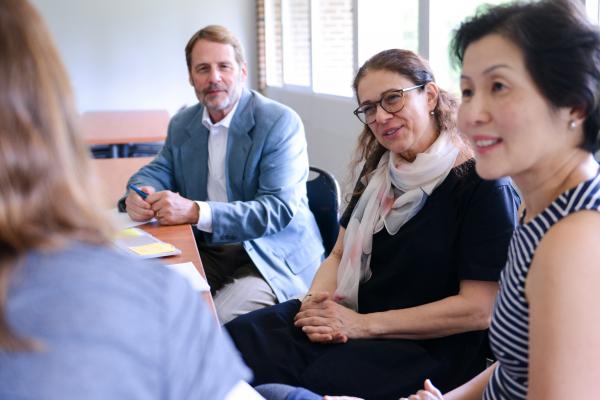 Research-to-Policy Initiatives Take Shape Under FPG Strategic Plan
The UNC Frank Porter Graham Child Development Institute continues to find original and groundbreaking ways to position its work under FPG's strategic plan, which builds on the Institute's legacy as one of the nation's foremost multidisciplinary centers devoted to the study of children from infancy to adolescence.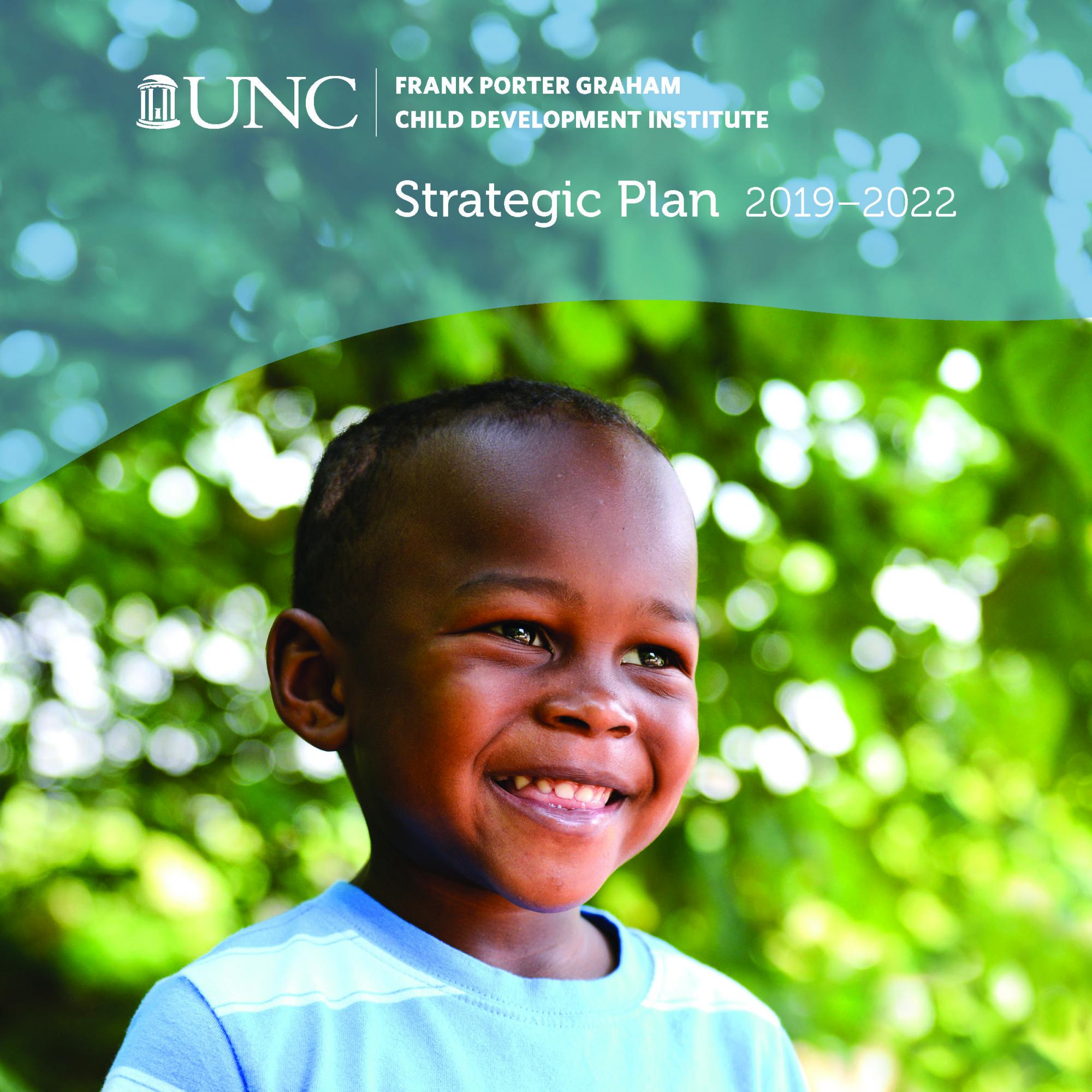 The strategic planning process, which helped FPG develop a roadmap through 2022, organized the Institute into four divisions—Research and Evaluation, Technical Assistance, Implementation, and Policy—with the goal of achieving the greatest possible efficiency of its programs and real-world impact of research findings. Additional objectives focused on building capacity for rigorous science and translating evidence-based research into policy and practice.
FPG's Data Management and Analysis Core (DMAC) supports investigators by providing expert assistance on everything from proposal development to analytic planning, study design, sampling strategy, recruitment, participant and consent tracking, data collection, problem solving, and regulatory monitoring. Sabrina Zadrozny, PhD, an epidemiologist and the new director of DMAC, says DMAC's assistance helps researchers conduct rigorous studies leading to valuable, accurate, and unbiased information that is better able to translate into policies and programs that advance the lives of children.
Zadrozny leads DMAC with a public health perspective informed by her background as an epidemiologist, with training in longitudinal research methods, causal inference, and reproductive, pediatric, and perinatal epidemiology. Her approach places new emphasis on obtaining biobehavioral data that can lead to more comprehensive, thoughtful policies that have the greatest chance to enhance the quality of lives for children.
"Child development needs to be an integrated, multi-factorial approach that integrates individuals, families, services, and schools so we get a better picture of what is truly needed for children and families who are vulnerable," she says. "We need study designs and collaborations with a wide variety of partners that are developed in meaningful and rigorous ways, with results that are clearly communicated. This gives us a better pathway as we translate research to policy in ways that advance the lives of children."
DMAC has been essential in helping projects make shifts over time in a changing world that has gone from paper methods of data collection to computer-based, and now web-based, platforms. With these shifts come changes in how researchers design studies, ask questions, and approach subjects.
"We have to be nimble. An agile core has to keep up with innovative new technology in data collection and analysis; adjust to differences in resources at different sites; and be flexible enough to adapt to the changing research landscape during a pandemic," says Zadrozny.
Betsy Ayankoya, MEd, associate director of FPG's Early Childhood Technical Assistance Center, is FPG's first-ever equity, diversity, and inclusion officer, and she continues the strategic plan's charge to fully integrate these values into all FPG's programs for optimized child development practices and policies.
Ayankoya's office recently welcomed its first interns for the Summer Internship for Underrepresented Students, a program established to offer hands-on research experience in child development to undergraduate students from North Carolina's Historically Black Colleges and Universities (HBCU). Such partnerships seek to increase opportunities for underrepresented students who are interested in the field and invites them to imbue their work with their own experiences and perspectives as FPG works to create diverse environments where all children can succeed.
"This internship is in line with our strategic plan's values, which include promotion of diversity, inclusion, and equity," says Ayankoya. "We are committed to offering opportunities for students to imagine the work they may be able to do in areas of early childhood development and how their own lives and experiences enrich the field."
As FPG strives to build its translational capacity, Ron Seifer, PhD and Denni Fishbein, PhD, joined the Institute with the momentum in mind they say FPG needs to facilitate its research findings to practice and policy, as well as to national prominence.
"I want to bring science to life," Fishbein said upon her arrival earlier this year. "Prevention science is so inherently actionable, and we know this is a rigorous science that can improve the quality of life on a population level."
Seifer, FPG's associate director for research, is part of building a new Early Care and Education Evaluation Hub, which is being designed to coordinate different units at FPG with public and private local, state, and federal partners in ways that can more efficiently meet goals of research and evaluation efforts and share that information and expertise where it's needed most.
Soon, Sherika Hill, PhD, a clinical epidemiologist working with FPG from Duke University, will join FPG full time in its Policy Division, where she will continue her research in psychiatry and behavioral sciences and work to translate her findings to policies that can change trajectories for children with adverse childhood experiences.