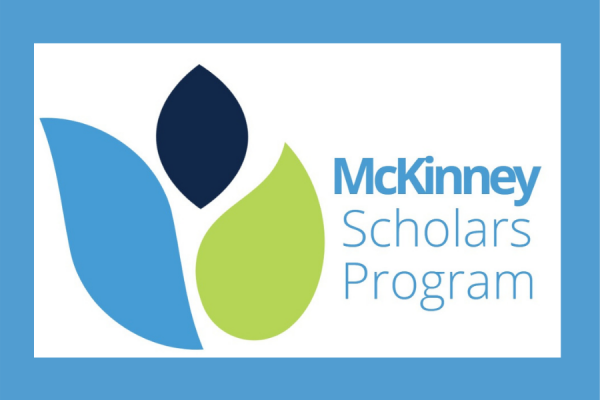 FPG welcomes second cohort of Marvin H. McKinney Scholars
The UNC Frank Porter Graham Child Development Institute (FPG) is proud to welcome its second cohort of interns to work with FPG for the Marvin H. McKinney Scholars Program in Research, Practice, and Policy. This program was established to offer hands-on research experience in child development to undergraduate students from North Carolina's Historically Black Colleges and Universities (HBCUs).
The program honors Marvin H. McKinney, PhD, a former postdoctoral fellow at FPG, longtime educator and collaborator, and current member of FPG's Executive Leadership Board.
Coordinated by Betsy Ayankoya, FPG's director of equity, diversity, and inclusion, the program provides select students with a 10-week paid internship that offers the opportunity to participate in meaningful, project-based work in pursuit of their professional interests and in preparation for their careers.
"This internship is in line with our strategic plan's values, which include promotion of diversity, inclusion, and equity," says Ayankoya. "We are committed to offering opportunities for students to imagine the work they may be able to do in areas of early childhood development and how their own lives and experiences enrich the field."
Meet the 2021 cohort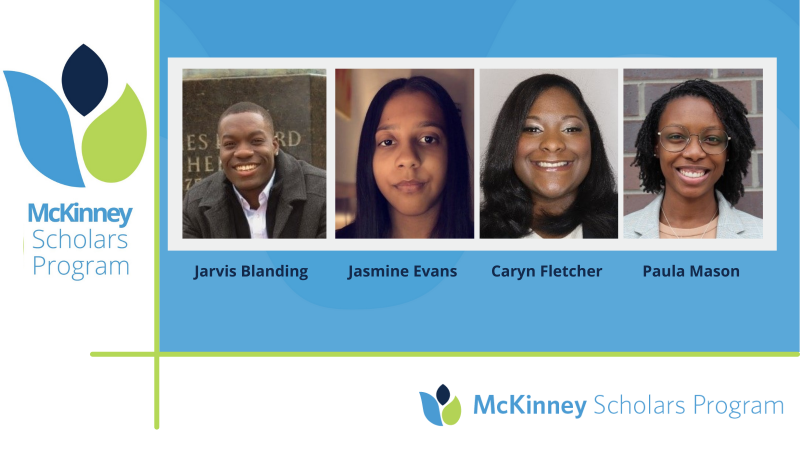 Jarvis Blanding
Jarvis Blanding is double majoring in psychology and criminal justice at North Carolina Central University. He sees the McKinney Scholars Program as an opportunity to network and build foundational relationships with people following a similar field of study and career path. Blanding's current career goals include attending graduate school and pursuing a career that brings awareness to and bridges the gap around mental wellness in marginalized communities. He's also strongly committed to public service. "Providing public service is something that I'm passionate about," says Blanding. "Knowing that I am impacting the lives of individuals to the best of my ability means that I am doing the right thing."
Iheoma Iruka and Leslie deRosset will mentor and work with Blanding on a project that is focused on addressing historical and contemporary inequities that impact children of color and their families and communities.
Jasmine Evans
Jasmine Evans attends Bennett College, where she is majoring in social work and minoring in psychology. She is excited to be a McKinney Scholar and is looking forward to participating in meaningful work focused on helping children. "Working with children is something I am passionate about," says Evans. "This program will help me expand my knowledge so I can help children live a safe and happy life."
Evans will work with Ann Sam, Jessica Steinbrenner, Kara Hume, and Sallie Nowell on an autism-focused project related to professional development, school-based interventions, and online modules for evidence-based practices.
Caryn Fletcher
Caryn Fletcher attends Fayetteville State University, where she is majoring in birth-kindergarten education and minoring in social work. Upon completing her undergraduate degree, Fletcher plans to go to graduate school while also working and gaining professional experience in early childhood education. Being a McKinney Scholar fits nicely into her plans―Fletcher shared that she applied to the program knowing it would provide an amazing opportunity to expand her understanding of child development and early childhood education, which will be beneficial to the children and families her work will serve in the future. "As a future educator, I hope to impact the field of early childhood education by providing an inclusive environment for all children and families," says Fletcher.
She will work with Technical Assistance (TA) Division lead, Christina Kasprzak and other TA specialists at FPG who are working to provide support to state programs as they improve representativeness in family survey data and ultimately improve equity in family services and outcomes.
Paula Mason
Paula Mason is an elementary education major at North Carolina Central University. As an aspiring fourth-grade math teacher, Mason says she applied to the McKinney Scholars Program to help her prepare for her teaching career by providing her with experiences beyond the classroom. "I hope this program will impact my future by making me more sensitive and aware of what my future students and their families may be facing at home," says Mason. "This opportunity will allow me to see their situations from a different perspective and teach me how to best support them and their families."
Mason's mentoring team includes Julie Austen and Ariel Everett. Working with them, Mason will have the opportunity to conduct a community-needs assessment in a topical area of her choosing. And she will learn how systems connect to one another and how to make the most sustainable impact when installing new policies or practices.